Bread Packing Machine Promotes Your Packaging Effective
A bread packing machine can pack various types of solids such as cake packaging, sliced, croissant, shredded, and other food items. The flexibility of this device allows it to be customized to suit a wide range of objects. The most common applications of bread packing machines include bakery, sandwiches, and small packaged foods. A variety of accessories is available, such as a colored touch screen display and data storage functions. The humanized design and simple disassembly make it easy to operate and maintain.
Ruipuhua's horizontal bread packing machine uses two different frequency converters to ensure the proper speed. This feature allows the bread packing machine to run at the best possible speed without consuming film or time. A man-machine interface is included in most models, allowing the operator to monitor and diagnose any malfunctions. A bread packing machine is powered by a motor. Most machines use variable frequency motors (VFMs), but servo motors are also available. Some machines even use dual motors, one large for controlling the conveyor belt at the inlet and a smaller one for the cutter at the outlet.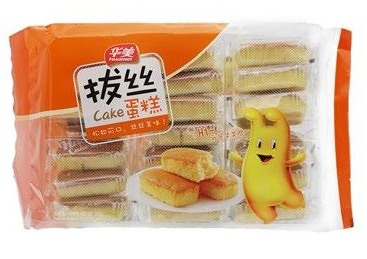 Bread packing equipment can produce as many as 2000 loaves per hour. The slice thickness varies depending on the type of bread, baking level, and cooling level. A bread packing machine with a variable-frequency motor has a standard slice thickness of 11 mm, but can also be designed to handle thicker slices on customer demand. The width of the bread slice is kept constant, which ensures proper knife guidance and ease of use.
A bread packaging machine with a horizontal conveyor belt can produce up to 2000 loaves per hour. A bread packaging machine can also produce different types of food, ranging from biscuits to pizzas. A high-speed, high-capacity bread packaging machine can be customized to meet your needs. It is easy to use and can be customized to package various types of food. A vertical conveyor belt is the most common and is usually installed on a factory floor.
CONTACT US


Foshan Ruipuhua Machinery Equipment Co., Ltd.
We are always providing our customers with reliable products and considerate services.
If you would like to keep touch with us directly, please go to contact us
1

Hey friend! Welcome! Got a minute to chat?