Top Cupcake Packing Machines Ideas
Ruipuhua cupcake packing machine is a high-end packaging machine for making cups of baked goods. It is designed to automatically cut and package baking materials. The cupcakes are placed inside the holder and then sealed. There are different options that you can choose from for the cupcake packaging machine. There are a lot of benefits of this automatic packaging machine. It can save your labor costs and increase the productivity of your factory.
The double transducer control can cut the flexible bags and is equipped with a self-diagnosis failure function. It is designed to save films and can operate at high speed. The machine can automatically stop at selected position and has a separate PID temperature control. It is easy to use and can easily upgrade all controls. It can be operated by a human and can be set up quickly by a machine. A human-machine interface is also available to easily set parameters.
Overview of Cup Cake Packing Machine
Part One : Some Details About Cup Cake Packing Equipment
It has high-speed operation and can be easily customized. The cup cake packing machinery is equipped with a double Panasonic transducer and a PLC controller. It has an error-free and high-speed control. It has a sensor that can detect the size of a cake and automatically determine the correct cut length. It has a simple driving system and can be upgraded if necessary. It has the capacity to pack up to six dozen cupcakes in one hour.
The features of this cup cake packing machine are impressive. It can package 200-gm biscuits, and it has the capacity to pack biscuits in family-type packets. The double end rotary motion end sealing machine can seal single-ply plastic pouches. Moreover, the double transducer control can set different temperatures and save films. Using the software, you can change any parameter and set your production parameters with ease.
Part Two : Cup Cake Packing Machine Introduction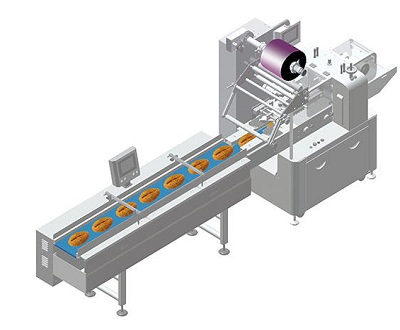 The double transducer control is a useful feature of this machine. It has a digital input and a digital display that shows the cut position. The human-machine interface makes it easy to set all parameters of the machine. With the help of this software, the human operator can easily and quickly set the parameters of the machine. With this kind of automation, you can save time and money by selling the finished products.
It has a dual function: it can cut both the flexible bags and rigid boxes. The two-dimensional PID can be used to control the temperature of the bag. the double transducer control will allow you to set the position of the cut bags by using the double transducer. The digital input/output: The double transducer control has an easy-to-use interface and is perfect for cutting the flexible film.
Part Three : Where To Purchase Cup Cake Packing Machine ?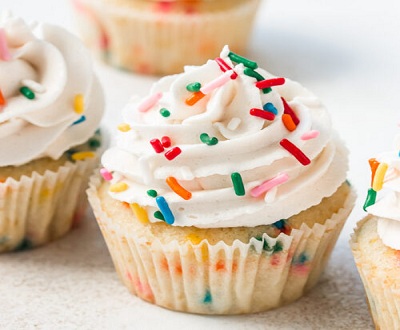 The cake wrapping machine provided here is equipped with smart options that can perform precise wrapping tasks in a variety of ranges. These machines are ideal for all types of large and small industries, delivering consistent levels of performance. The cupcake wrapping machine is not only automated and efficient, but also very durable in terms of quality and has a longer service life.
These professional and high quality automatic packing machines are made from sturdy materials, such as metal and aluminum, which can enhance the durability of these products. These spectacular cupcake wrapping machines are energy efficient, can cut major costs on energy bills, and even help reduce labor costs. The exquisite cupcake wrapping machine is easy to operate and the wrapping speed is faster driven by intelligent automation technology.
You can choose different models, colors, functions, sizes and shapes from Ruipuhua's huge automated smart cupcake wrapping machines, depending on the model you purchased. These improved and advanced cupcake wrapping machines can wrap bags of various sizes and can be used for precision packaging in food and beverage industry, chemical industry and even pharmaceutical industry.
}
CONTACT US


Foshan Ruipuhua Machinery Equipment Co., Ltd.
We are always providing our customers with reliable products and considerate services.
If you would like to keep touch with us directly, please go to contact us